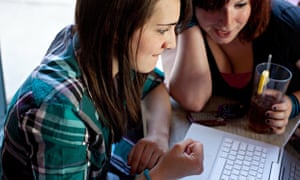 England's newspaper, The Guardian, has recommended the top 10 children's book bloggers.
The Book Addicted Girl, I Want to Read That, Wonderous Reads, Overflowing Library, Bookette, Recovering Potter Addict, Death-Books-And Tea, and Demons Read, too are some of the top sites recommended. Including UK and US titles, the UK perspective is quirky and often candid.
If you're looking to be the first to discover a new book or author that hasn't yet arived across the pond, check out these links.